I am convinced that all the controversy surrounding police officers killing suspects has nothing to do with the actual discharge of a firearm. The problem is centered around faulty reporting and media bias. I offer two officer involved shooting incidents, the subsequent headlines and the actual results.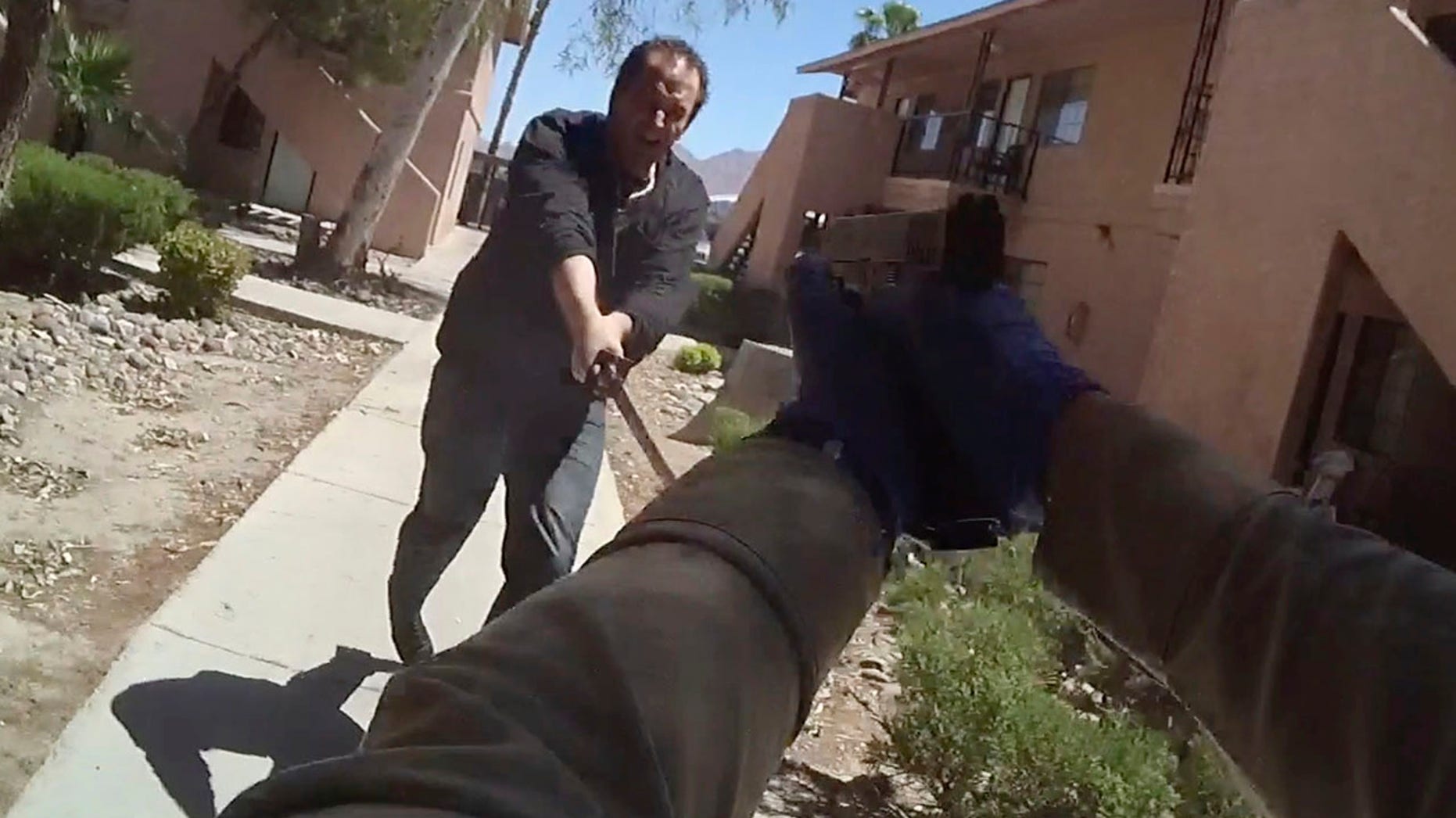 First up is a frequent flier. Las Vegas police had dealt with him numerous times in the past. He got shuffled into the mental health system. The system and family were unable to change his behavior. On this particular day the Las Vegas police responded once again. On this occasion, the officer's intervention resulted in a permanent resolution of his mental issues. This dude is no longer crazy.
https://www.foxnews.com/us/las-vegas-police-sword-man-charge-officers-fatal-shooting-body-cam-video
The second incident occurred in San Antonio, Texas. A guy beat up his sister and his brother-in-law. He waved a knife at an off-duty DEA agent. The agent backed off in an attempt to deescalate the situation. A Bexar County Deputy Sheriff arrived and tried to deescalate the situation. He was punched and stabbed by the suspect. The officer redoubled his descalation efforts by shooting the suspect three times. The suspect now resides in the Bexar County morgue, and he is still deescalated.
https://www.ksat.com/news/local/2023/06/03/bcso-deputy-shoots-kills-man-after-he-assaults-family-deputy-sheriff-says/
Both incidents are prime examples of situations deescalated by the timely response of police officers and the proper application of appropriate (to the situation) descalation techniques.