There is a perfectly reasonable explanation for this brouhaha. The incidents apparently happened during counseling sessions. During these sessions Primo was dressed in his basketball uniform (pictured below). Primo's shorts terminate just above the knee. Unfortunately, the offending part of Primo hangs below the knee. It was just an accident. If anybody was to blame it was the uniform manufacturer.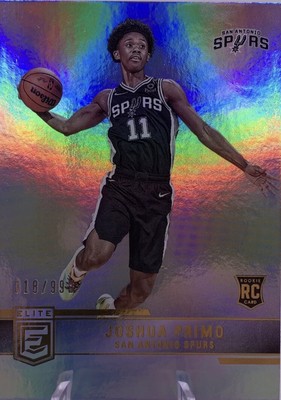 https://www.ksat.com/news/local/2022/11/02/josh-primos-accuser-attorney-to-speak-at-press-conference-on-thursday/
During a press conference on Thursday, Dr. Hillary Cauthen and Attorney Tony Buzbee said the lawsuit was filed because the Spurs failed to act after Cauthen repeatedly reported that Primo was exposing himself to her during counseling sessions.

Tony Buzbee, attorney for Dr. Hillary Cauthen
Dr. Cauthen's allegations are either a complete fabrication, a gross embellishment or utter fantasy," the statement continued. Briggs said Primo was never informed by Cauthen that his private parts were visible under his shorts and said he looks forward to clearing his name and continuing his career in the NBA. 

Attorney for Josh Primo
I don't know and don't care what happened. I would be happy if the SPURS never won another basketball game. I tend to believe the allegation that he wagged his wee-wee and the team knew and did nothing. This is based on the assertion that Primo is a victim and dealing with psychological issues.
"Josh Primo is a 19-year-old NBA player who has suffered a lifetime of trauma and challenges. 

Primo attorney
Second, Popovich, is such a scumbag that he would play a serial murder is he could play b-ball.
The original article indicated that there were multiple complaints from several women.