We have all heard of feel good gun buy back programs. The media breathlessly reports on the number of guns surrendered at such events. Sometimes there are even photos (taken at a distance). Don't look too closely. The obvious question is never asked, let alone answered. What do the newly gun poor, cash rich do with their new wealth?
A Missouri man, who produces U-Tube content under the name Royal Nonesuch built three "guns" out of scrap metal. They were not functional firearms, but they looked like guns. He showed up at a gun buy back and received $300 for his weapons.

What was he going to do with his $300? He was going to buy a functional firearm.
Figures lie and liars figure. Gun buy back programs are nothing more than a PR stunt. They are used to generate numbers and create a media event. I have never seen a follow up story that investigates how many guns turned in actually function, as firearms.
Get in line kid, that pop tart is worth some real bucks!
Pop-Tart gun suspension upheld by Maryland judge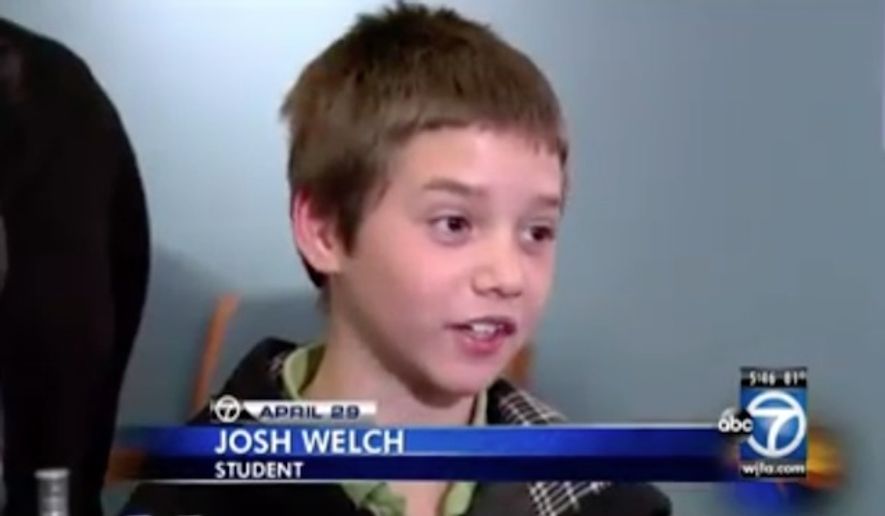 PrintBy Jessica Chasmar– The Washington Times – Friday, June 17, 2016
A Maryland judge has upheld the suspension of a second-grader who chewed his breakfast pastry into the shape of a gun and pretended to shoot classmates.
Anne Arundel County Circuit Court Judge Ronald A. Silkworth ruled this week that the school system could reasonably consider that the boy's actions in March 2013 were disruptive and that a suspension was appropriate, due to the boy's past behavioral issues, The Washington Post reported Thursday.
Josh Welch, then 7 years old, suffered from attention deficit hyperactivity disorder, or ADHD. Park Elementary School suspended him for two days after he nibbled his pastry into what administrators said resembled a gun and exclaimed: "Look, I made a gun!"
I might feel differently about gun buy back efforts if it attracted your average street thug armed with the latest and greatest in gun tech. I have a hard time believing that a walker equipped grandma turning in a rusted WWII relic is addressing the problem of gun violence. Call me cynical, but I object to liberals shitting on my dinner plate and trying to convince me it is chocolate ice cream.