Posted by Mike LaChance Sunday, January 27, 2019 at 10:00am
As goes the news industry, so goes Newseum, which came under fire from journalists for selling MAGA hats.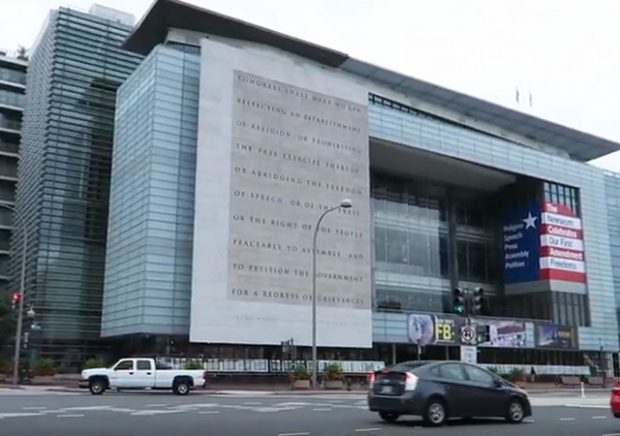 The Newseum is a non-profit museum in Washington, DC devoted to journalism. They just sold their massive building to Johns Hopkins University and will now look for a new location. It will remain open at its current address through the end of this year.
The Newseum is in financial trouble and will close at the current location. Newseum? How pretentious can one get? Every other venue devoted to presentation of the past is satisfied with calling itself a Museum. If clarification is required a tag line is added, American History Museum, Museum of Modern Art, etc. The name change alone, Newseum, ought to signal that it represents an alternate reality, not rooted in fact.
But in the interests of keeping the flame alive, I have a suggestion. Merger. I suggest that the Newseum consider a merger with another museum. I think the best fit would be to combine the Newseum with the Ringling Museum. It makes sense!
With the merger, all the clowns will be located in one spot!